10 Jun 2010
Trends, policies and signposts on reform. Keynote speakers included Francis Maude and Eric Pickles.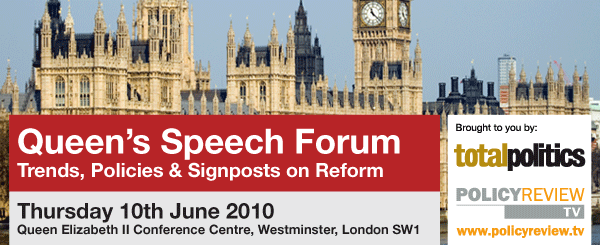 Read John Hayes' speech transcript here

Speakers included Francis Maude MP, Minister for the Cabinet Office, Paymaster General and Chancellor of the Duchy of Lancaster, and Eric Pickles MP, Secretary of State for Communities and Local Government.

This first UK online TV Queen's Speech Analysis Forum delivered a platform of experts, commentators and politicians to set out what a new government means for reform and change across the UK.